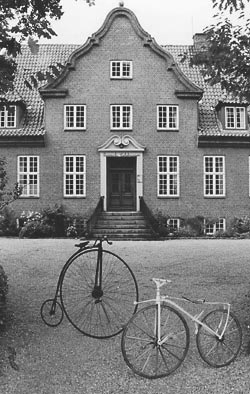 History
The Danish Bicycle Museum in Aalestrup is the only musum in Scandinavia wich shows a detailed exibition about the technical development of bicycles.
The unique collection of bicycles shows more than twohundred bikes - wooden bicycles, penny-farthings, as well as the well-known models of today. It contains examples of experiments with bicycles as a way of propulsion during 150 year.
The collection also contains a very wide selection of sewing machines, starting as
far back as the year 1850.